Synopsis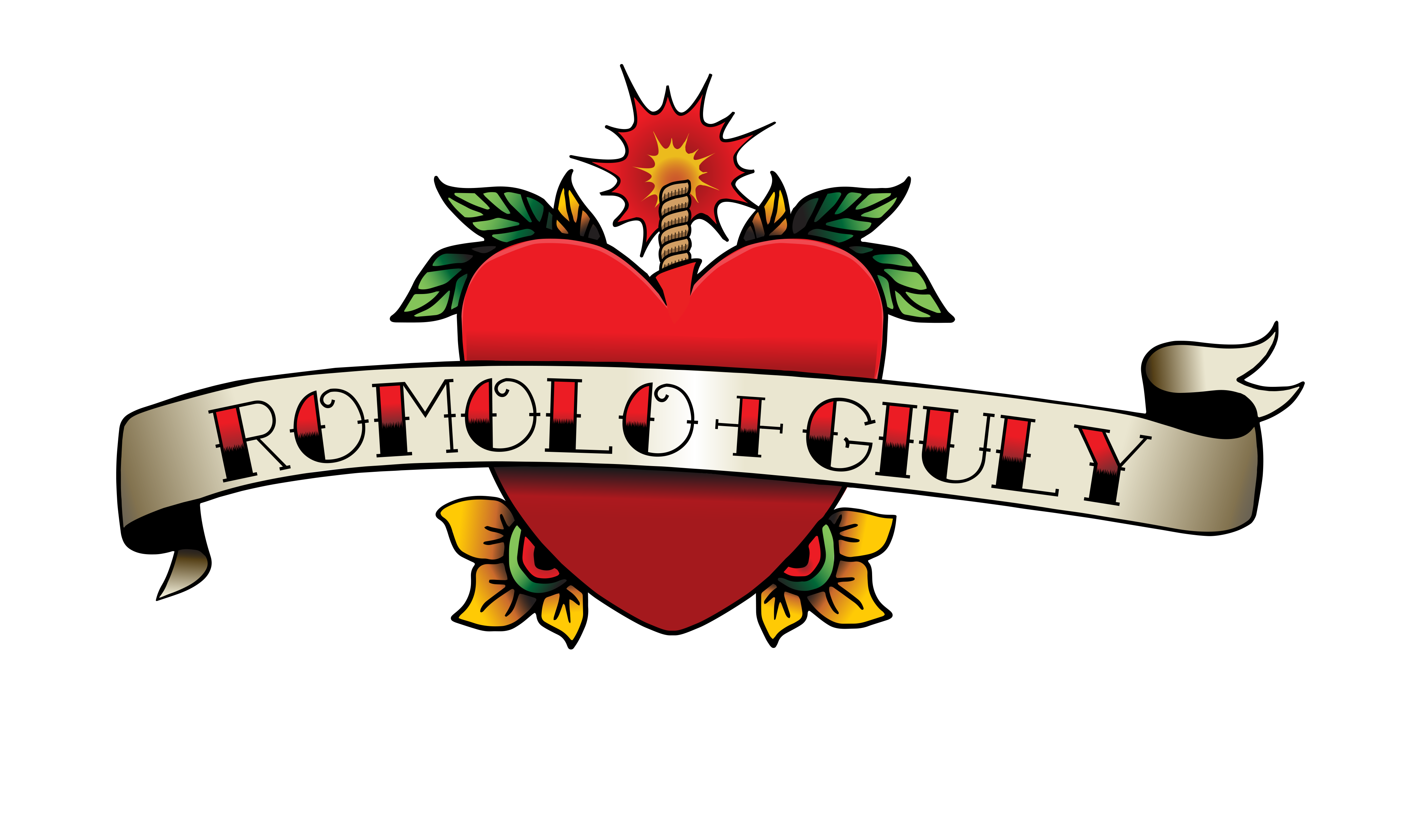 ROMOLO + GIULY. THE ITALIAN WORLD WAR, the new comedy series from Fox Networks Group Italy, produced by Mario Gianani and Lorenzo Mieli Wildside from Wildside with Lorenzo Gangarossa and Zerosix Productions, will be premiering on 17 September, and will be airing every Monday from 21.15 on FOX (channel 112 on Sky).
The unpredictable sequence of events that change the face of the Eternal City forever is triggered by the chance encounter between Romolo Montacchi (Alessandro D'Ambrosi, Un medico in famiglia – A Doctor in the Family) and Giuly Copulati (Beatrice Arnera, Addio fottuti musi verdi, Puoi baciare lo sposo – My Big Gay Italian Wedding). Giuly, as is customary in her neck of the woods, is destined for a marriage of convenience. But the unplanned spark of love which ignites when she meets Romolo changes her destiny.
Yet whilst Rome is embroiled in battle, the rest of Italy doesn't remain on the side lines. A terrible hidden threat hangs over the Capital. Naples and Milan – respectively captained by Don Alfonso (Fortunato Cerlino, Gomorrah) and Giorgio Mastrota (as himself) – are united in their hatred of Rome and join forces to create the most unlikely of alliances. The two cities are in fact tired of the cultural bullying of the Romans, who have long poked fun at the Milanese for being dull, fog-enshrouded workaholics, and at the Neapolitans as being a city of scoundrels mired in rubbish and chaos.
Milan has even been deprived of its fashion week, moved lock, stock and barrel to North Rome by request of mafia boss Massimo Copulati (Massimo Ciavarro, Sapore di mare 2 – un anno dopo, Celluloide), whilst Arfio Montacchi (Federico Pacifici, Non uccidere, La linea verticale – The Vertical Line) has turned Vesuvius into an enormous "natural" incinerator following the closure of Rome's overflowing city dumps.
The aim of this unthinkable alliance between Naples and Milan is quite straightforward: once they have taken Rome, the two cities intend to split Italy in two. The north will become a highly efficient joint-stock company run by a masonic Milanese BoD; the south will be turned into a renewed monarchy of Bourbon inspiration.
But how will they manage to conquer the Eternal City? The much-opposed love affair between Romolo and Giuly, and the ramping up of the conflict between the Montacchi and Copulati families as they struggle to secure the mayorship of Rome, offer the perfect opportunity. The political rivalry between the parties has turned into a furious battle in which every neighbourhood of the city is embroiled in a no-holds-barred clash combining the epic and the grotesque. At last, the time comes for the keenly-awaited invasion of the Capital by the Naples-Milan axis. The "Italian World War" has begun.
A host of characters features in this many and varied cast. It sees the extraordinary participation of Francesco Pannofino, once again appearing in a Fox series but this time in the role of Edoardo Pederzoli, President of the Lombardy Region, a fanatical Lazio supporter and offshoot of the Copulati clan whose aim is to Romanise Milan. Then there are the two queens of Rome: one is Michela Andreozzi, in the role of Olimpia Copulati – Giuly's mother, bored-stiff Botox junky and wife of Massimo Copulati – and Lidia Vitale, who plays the part of Anna Montacchi, South Rome's "she-wolf", wife of Arfio and mother of Romolo. The cast is rounded off by Niccolò Senni (Giangi Pederzoli, Giuly's fiancé); Matteo Nicoletta (Dario) and David Pietroni (Manuel), Romolo's loyal friends; Stefano Fregni (Teodorico Fumagalli, leader of the Nordic Northern Movement of the North); Marco Gambino (Don Calogero, head of the Sicilian Mafia); Lucio Patané (Dr Brambilla); Umberto Smaila as himself, a member of Milan's masonic lodge; Ludovica Martini (Deborah, Romolo's fiancée); Andrea Trovato (voice and movements of the puppet named Tciù, an evil, resentful furry character who founded Milan's masons together with Mastrota) and Nunzia Schiano (Donna Assunta, loving and ambitious mother of Don Alfonso).
Director's Notes
The idea behind the series is to provide a glimpse of life in Italy today as it's never been told before. We will have four narrative lines (Milan, Naples, South Rome and North Rome) in eight 30-minute episodes. There will be satire on the politics and way of life of our society, fantastical and dystopian inserts which will leave viewers open-mouthed, a cocaine-fuelled puppet at the helm of a secret society, two young people fighting for a love affair that seems truly impossible, and much more besides.
Romolo+Giuly- The Italian World War will be a brilliant comedy with a pop and visual style. The cinematographic genres have been adopted and mixed together according to the narrative timeframes. There are many cinematographic references which I challenge viewers to identify. In order to portray such a varied, multifaceted universe, I have opted for a stand-alone visual look and directing approach for each geographical location I was filming. I wanted the spectator to make an instant connection between each narrative and a specific type of directing and photography.
As a result, the loud but genuine South Rome will have a warmer photography, with the camera on the shoulder and unpolished movements, whilst the more sensible, formal North Rome will feature a colder light, and slicker machine movements. The aristocratic, Bourbonic Naples, on the other hand, will have carefully contrived, elegant dolly shots and wide-angle shots to portray the majestic interiors of Don Alfonso's villa, and a production approach which, on occasion, is deliberately over-the-top.
The series is enhanced by the performance and technique of high-profile actors such as Fortunato Cerlino, Alessandro D'Ambrosi, Beatrice Arnera, Nunzia Schiano, Michela Andreozzi, Lidia Vitale, Federico Pacifici, Massimo Ciavarro, Giorgio Mastrota, Giorgio Panariello and Umberto Smaila, to name but a few. I uncovered an unexpected comic verve in some of them, who are perhaps better known for more dramatic roles. All demonstrated great flexibility, as well as providing countless useful tips, allowing me to add humorous timing and quips which cropped up on set to the series.
MICHELE BERTINI MALGARINI
Director
Michele Bertini Malgarini is a 37-year-old Roman director and screenwriter.

Read more »